Industry Leaders Confronting Convergence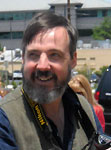 John B. (Jack) Zibluk (panel moderator) is associate professor of journalism at Arkansas State University, where he teaches the core of the state's only photojournalism degree program as well as classes in design, newswriting, science journalism and other areas. He is vice president of the National Press Photographers Association. He won the NPPA's Robin F. Garland Educator of the Year Award in 2005, and he was National Geographic magazine's faculty fellow in 2002. A lifelong journalist, he was co-founder of his junior high school newspaper, The Luke Hill Worker's Press in 1974. Since then, he has worked as a writer, editor and photographer for various newspapers in his native Connecticut and elsewhere, most recently as a substitute copy editor and designer for the Memphis Commercial Appeal. He is a frequent ethics columnist and writer for News Photographer magazine, and he has written articles for the Chronicle of Higher Education, Journalism Ethics and various other magazines and newspapers. His research focuses on law, copyright, privacy and other issues. He earned a Ph.D. from Bowling Green State University in 1998.
Materials > to come
Linda Epstein, a graduate of Syracuse University, worked as a photographer for several newspapers in Virginia, Maryland, New Jersey and Ohio. She also worked as both a picture editor and an assignment editor during three years at the Washington Times. She joined Knight Ridder/Tribune, the second largest wire service in the U.S., as a picture editor in March 1999. In 2006, KRT became McClatchy-Tribune Information Services (MCT). Epstein became Senior Photo Editor in March 2007. She is the McClatchy Washington Bureau Photo Editor, handling all the photos for the bureau, including all the national, regional and foreign correspondents. She is also the Region 3 Associate Director for NPPA.
Materials > to come
Gail Fisher, senior editor, photography, for National Geographic, recently made the move from the world of newspapers to magazines. Formerly senior photo editor of projects for the Los Angeles Times, she covered social issues during the course of her career throughout the world. She has traveled extensively throughout Asia, the Middle East, Africa, and South and Central America. Her editing skills and photography have been recognized internationally with numerous awards, judging, teaching and speaking engagements. In 2006, she was awarded Best of Photojournalism Picture Editor of the Year; in 2005, runner-up. In 2006 the Altered Oceans series was awarded a Pulitzer Prize in Explanatory Journalism; Fisher was the photo editor. In 2005, the investigative King Drew project was honored with the Pulitzer Public Service award; Fisher was also part of the team. The Los Angeles Times was awarded the Angus McDougall Excellence in Picture Editing from Pictures of the Year International three times in the last five years along with several other international and national awards. Fisher played a role in editing many of these projects. At the Los Angeles Times, she was a strong advocate of editing photography for multimedia projects, integrating audio and video, and working closely with Web editors to co-produce extensive online pieces.
Materials > to come
Seth Gitner is the Multimedia Editor for The Roanoke Times and roanoke.com. A still photojournalist for 10 years, his role now is to help integrate multimedia news gathering techniques into a traditionally print newsroom. Seth has taught multimedia storytelling at the NPPA Multimedia Immersion, Poynter Institute's Visual Edge Workshop, the North Carolina Photojournalism Workshop and the Truth with a Camera workshop. He is a past president of the Virginia News Photographer's Association and currently serves as Chapter Board Representative on the National Press Photographer's Association board of directors. He also chairs the NPPA's newly established multimedia committee. Since his move to the online side of The Roanoke Times' fully integrated newsroom, Seth, along with the roanoke.com digital media team, have earned numerous accolades including the 2005 "Best Internet Site under 1 million users" award by Editor and Publisher magazine, the 2006 NAA Most Innovative Storytelling Award, the 2005 Scripps Howard Award for Web Reporting, the 2005 APME Online Convergence Award and the 2006 General Excellence Award from the Online News Association. Both his multimedia and photography have been recognized by the NPPA's Best of Photojournalism contest.
Materials > to come
Scott McKiernan, built a very successful career as an award-winning photojournalist shooting Page One stories for major magazines such as Paris Match, Newsweek and the Sunday Times. While being an active shooter, he branched into building the first editorial database for pictures in the early hours of the world wide web, founding ZUMA Press and becoming the agent to some of the most respected photojournalists in the world. ZUMA, an independent source for editorial content worldwide, now represents over 2,100 photographers and 100 large dailies and picture agencies, making it the world's largest picture agency run by a photographer. McKiernan recently launched ZUMA Press Books, focused on documentary picture books. In 2004, DOUBLEtruck Magazine, a showcase of cutting-edge photojournalism; and zReportage.com in 2003, the high-end, premium photojournalism e-zine and service for stories that need to be told. Winning prestigious awards in publishing, design, editing and photojournalism in all these ventures. An instructor of "Cutting-Edge Photojournalism" at UCLA. McKiernan remains an active shooter today.
Materials > to come
Deborah Potter is a journalism trainer and executive director of NewsLab, a non-profit resource for journalists based in Washington, D.C., that she founded in 1998. Deborah spent 16 years as a network correspondent for CBS News and CNN, and is a past executive director of the Radio and Television News Directors Foundation. Before joining CBS, Deborah was a local news producer in Washington and a radio news anchor in Philadelphia. She writes a monthly column about broadcast news for American Journalism Review, and conducts workshops around the world on writing, storytelling, ethics and news leadership. Deborah previously taught journalism at the Poynter Institute and at American University. She is the author of Ready, Set, Lead: The Resource Guide for News Managers, and the Handbook of Independent Journalism. Her textbook, Advancing the Story: Broadcast Journalism in a Multimedia World, co-authored with Debora Halpern Wenger, will be published by CQ Press in October 2007. Deborah has a B.A. from the University of North Carolina at Chapel Hill and an M.A. from American University.
Materials > to come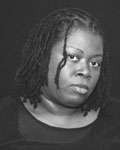 Ju-Don Marshall Roberts is managing editor of washingtonpost.com, where she oversees the 24/7 newsdesk, live discussion programming, and education, religion, regional and hyper-local coverage. In addition, she's responsible for helping manage the flow of long-term projects for the site.
In previous roles at washingtonpost.com, Roberts supervised the Arts & Living, Operations, Sports, City Guide, Health, Nation and KidsPost teams.
In 2003, Roberts was awarded the prestigious Nieman Fellowship, which allowed her to spend a year studying at Harvard University in Cambridge, Mass.
Prior to joining the Web site in 1999, Roberts worked as a copy editor and freelance writer for The Washington Post. She also was a copy editor at the Charlotte Observer and the Washington Times. In Charlotte, Roberts contributed regularly to the newspaper's book review section, and she ran the newsroom's year-round internship program as well as the Explorer's young journalist program.
Roberts studied journalism at Howard University in Washington, D.C., where she graduated magna cum laude.
Materials > to come
Note: Bio information and materials provided as received from the panelists and/or panel moderator.