Syllabus Home Page
Here is the course blog. All current student blogs are linked there.
Other student work can be viewed here.
Before enrolling in this course, a student must have COMPLETED JOU3101 Reporting with a grade of C or better. There will be NO EXCEPTIONS.
Today's journalists are expected to be savvy about online, to be able to gather and edit audio, shoot decent photos, and often, to shoot video as well. Writing alone isn't enough. This course is designed to give you a foundation in the skills in demand in today's newsrooms.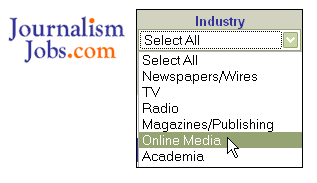 This course is taught at the University of Florida in the College of Journalism and Communications. It is open to any UF student who has completed JOU 3101 with a grade of C or better. You will find it listed under Journalism with the course number JOU 4341.
All students are expected to read and follow the rules explained in About This Course.
Note that this is a reporting course, NOT a design course. Original reporting and journalistic writing are required. If you have completed the prerequisite, you are well prepared for this course. You are not expected to know anything about online production before the course begins.
You can do well in this course even if you know nothing about Web design. Most professional Web sites are created by teams that include writers and editors in addition to programmers and designers.
Graduate students in the College of Journalism and Communications may not take this course.
The Syllabus Links provide more details about this course.